Loop Dee Science COVID-19 kit

Fast
40 minutes of amplification in thermal cycler. Very short pre-analytical phase.

High-performance
Specificity and sensibility : 96%
(Assessed by reference RT-PCR method)

All inclusive
Does not require an extraction kit, can be used on unextracted samples.

Flexible
Aliquotable for optimal use of the kit.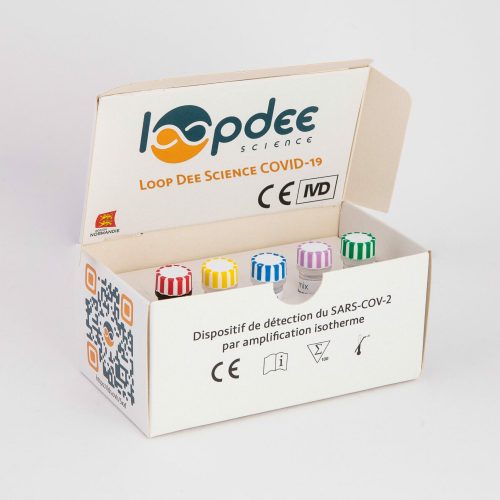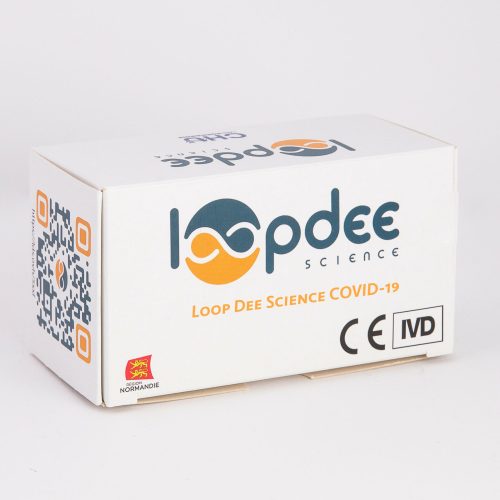 Loop Dee Science COVID-19 is a kit for the detection of SARS-COV-2 virus by RT-LAMP. It is packaged in boxes of 100 reactions.
Validated on the main thermal cyclers on the market, the Loop Dee Science COVID-19 kit is CE IVD validated, and therefore perfectly usable for laboratory use, for COVID-19 tracking by nasopharyngeal sampling.
The kit is composed of all the elements necessary for the collection of the sample (swab and transport medium), as well as all the reagents necessary for the analysis. Positive controls are also supplied with each kit for quality control purposes.
This kit was developed in collaboration with the University Hospital of Caen.