FAST
Analysis performed in 45 minutes. At the patient's bedside.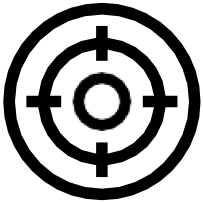 RELIABLE
96% sensitivity and specificity.

Simple
The kit includes all the reagents and consumables necessary to perform an analysis.

AUTOMATED
Reading and interpretation amplification carried out with the analysis device.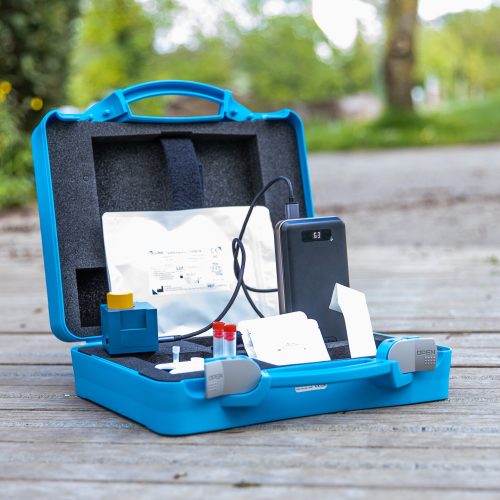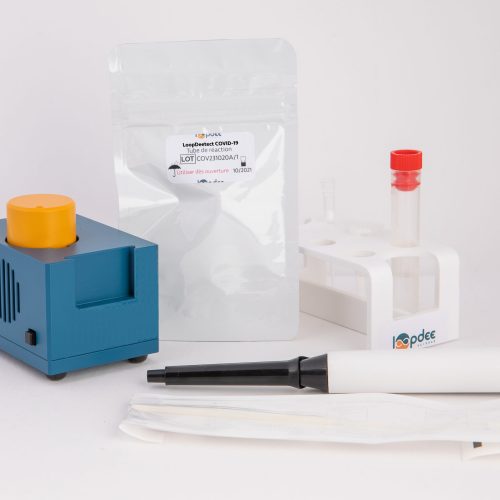 Developed in scientific partnership with the virology laboratory of the University Hospital of Caen, the LoopDeetect COVID-19 kit makes it possible, thanks to isothermal PCR technology, to detect the COVID-19 virus with a performance equivalent to laboratory tests.
Performing COVID-19 analyzes by isothermal PCR at the bedside.
High reactivity, the result is known in 45 minutes.
CE compliant in-vitro diagnostic medical device.
Sensitivity and specificity of 96%.
Isothermal PCR analysis and interpretation of the result obtained using the analysis device.
For more information, please contact us directly via our contact form: